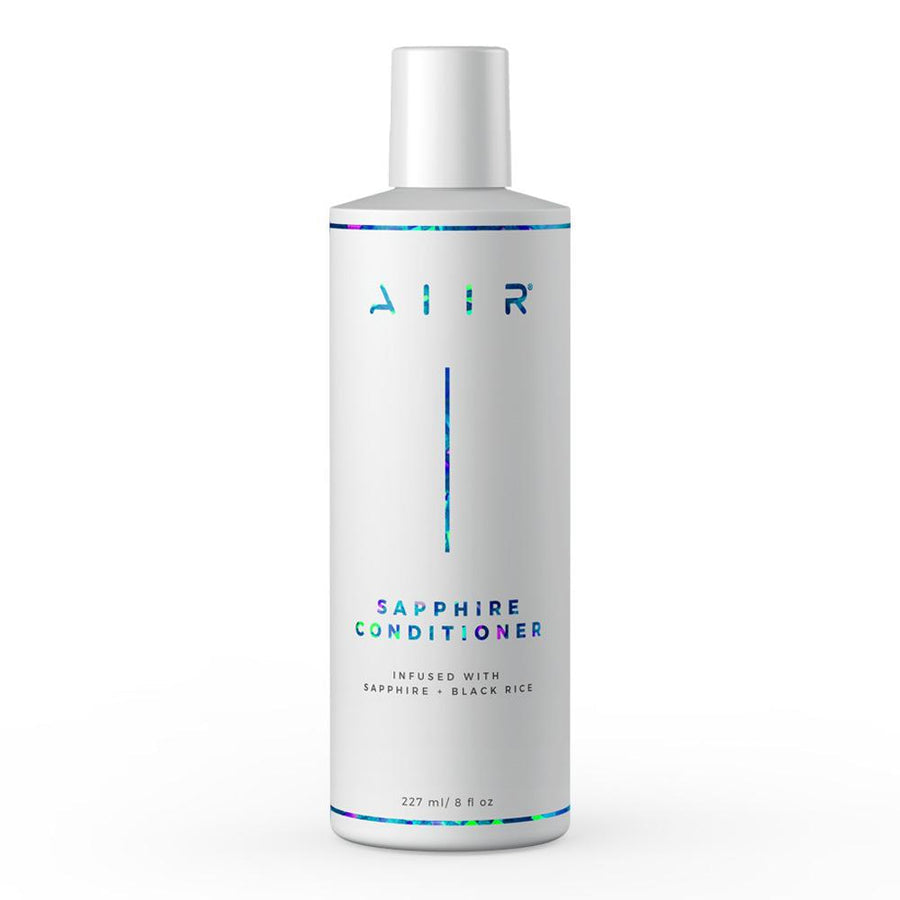 AIIR Sapphire Conditioner
This vegan shampoo gently cleanses your hair with an infusion of sapphire, sage and quinoa. Sage removes build-up, enhances natural shine, and stimulates hair growth. Quinoa contains protein-packed essential amino acids that help to repair damage while strengthening and protecting your hair. Sapphire, the stone of wisdom and strength, is infused to recharge your inner strength while balancing your mind, body and soul.

The end result is stronger, healthier hair with illuminating shine.
Vendor: AIIR
AIIR Sapphire Conditioner