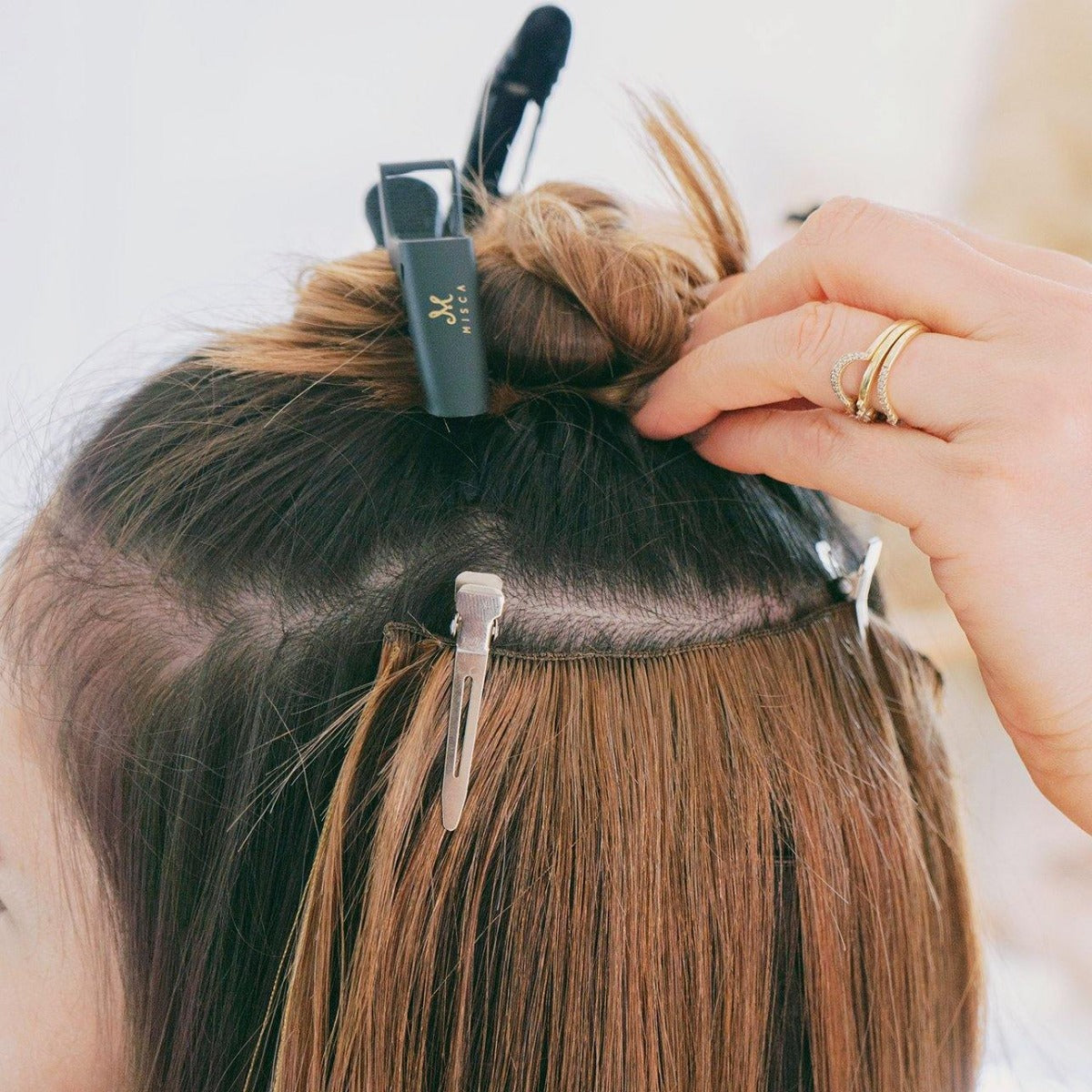 Hand-Tied Extension Class
 You'll get a full course covering the topics below...
Theory
Client consultation
Amount of hair needed
Misca Method installation
Placement/Weight distribution
Color matching
Cutting and Styling
Maintenance
Removal
Pricing
COURSE SUMMARY:
Kick all of your hair extension woes to the curb with the hassle free, non-damaging Misca Hair hand-tied hair extensions method! You will have access to wholesale Slavic micro hand-tied hair, the highest quality on the market. No more glue, tape, damage, hours of work, bumpy, heavy, horse hair extensions. Misca Hair micro hand-tied wefts are literally each woven strand by strand by hand with Slavic hair, so you and your clients have the most undetectable and lightweight extensions possible.  The most important aspect of these extensions is learning our proper way to install, weight distribute, and color match to ensure no damage and the most natural looking extensions.  Classes are available to licensed cosmetologists only. 
LOCATION:
Misca Hair Salon & Extension Shop
2640 East Coast Hwy., Suite 4
Corona Del Mar, CA 92625
*Doll head needed
Vendor: Misca Hair
Hand-Tied Extension Class